Instow Parish Hall
---
The hall is available for sports, education, social events, fund raising, sales, parties, weddings and meetings. Present regular activities are Table Tennis league (Tuesdays and Wednesdays 7.30pm), Salsacise (Mondays and Wednesdays 6-7pm), Short Mat Bowls (Mondays and Thursdays 1.30pm), Preschool (9.00 – 13.15 weekdays), Instow and Yelland WI (1st Thursday at 7.30pm), Causeway service (1st Sunday at 3.15pm), Parish Council meetings (3rd Thursday at 7.30pm)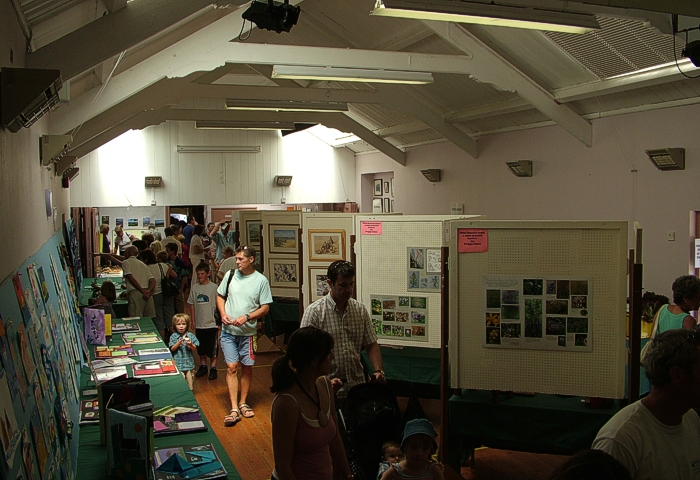 There is seating for 150 persons and 15 tables with a fully fitted kitchen including dishwasher, cooker, microwave and fridge. 200 persons can be in the hall standing. Included in the hire charge are crockery, fridge, microwave, kettle, boilers, hot water, tables, chairs, screens, piano, lighting. Heating is by infra-red wall mounted heaters paid for by £1 coin meters. Outside patio. Disabled ramp entrance. Additional cooking facilities
unmetered, cooker and hot cupboard, dishwasher and matching crockery are at an extra charge of £30, dishwasher only £15. Modular stage, lighting, curtains etc. available.

The Hall is a registered charity 300873. Secretary Mr P Cantle 01271 861165 Letting Officer Mrs Patsy Champion, 01271 860532 email patriciaferguson21@yahoo.co.uk . All enquiries to the Letting Officer.

The hall is situated in Quay Lane Instow EX39 4JR. Car parking nearby but not at the hall only unloading or dismounting.